So a whole year has passed since I started this project...
I've been back through it all and it amazes me how i started in one direction just to have a campaign and share it , and before long I was building an entire modification of the FOW v3 Ruleset.
I've been all over the place until I settled on my current course of action and then everything went a bit mad and I seemed to be gaining a really good group of followers, all of which are supportive and interested in this period.
So what have I still got that's gathering dust?
The campaign Map and Campaign Unit Tokens so you can fight out each battle of each Brigade/ Division / Corps as the WARPAC aims to take all of West Germany. I'm going to put these up for anyone to grab and use as they want the map is A1 so if you send it to a specialist printer it looks great. I was hoping to do a Firestorm Campaign type thing. This will be done when I get back a short break.
The future....
Refining the rules, and building the newer style books.
Liaising and supporting Cold War 15mm producers, including grabbing the more unusual models.
Helping to identify gaps in the market, and ways we can fill them with Proxies.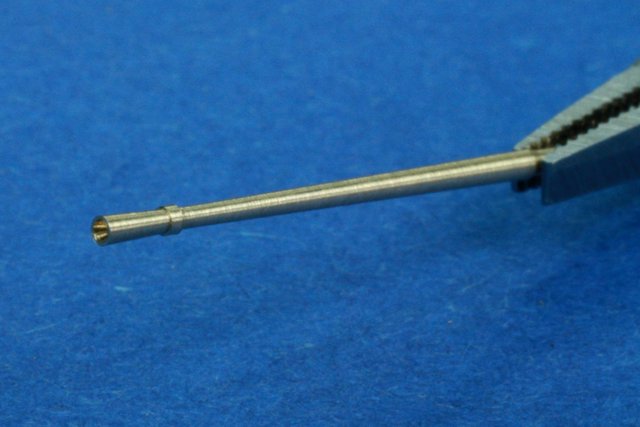 1/100 25mm Bradley Barrel.
Barrels, I've got quite a few. I want to help you guys out there with these excellent Brass items which help to make your models last. So when you invest in QRF Marders or whatever spend a few more quid and gets some Barrels or send me your orders and I'll see what I can do.
Above all thanks for reading, questioning, commenting, e-mailing, suggesting, tweaking and encouraging me this last year, I'm looking forward to the next year with a real focus and determination to deliver a great project to the FOW community. Mike