My Motor Rifle Company is almost finished.

Question of the Week, any takers what the two Vehicles behind the BTR-70's are?


As you can see I now have 3 Platoons of BMP's and a single HQ BMP plus the two BTR-70's acting as Recce (will get some BDRM's eventually). I am working through the Infantry currently, as well as doing my WWII British Para's (a full painting desk is happy painting Desk!).
So I can finally run this Battlegroup
The next addition will be a 122mm gun Battery based on QRF's 122mm 2S1.
Using this Platoon Structure:-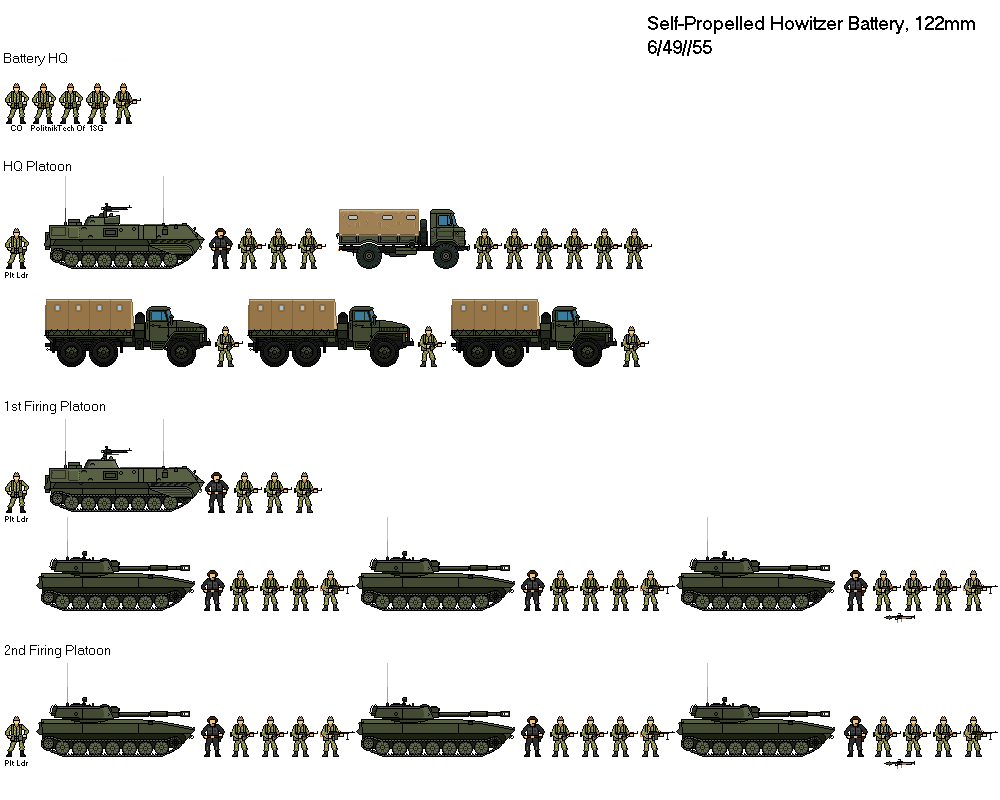 I will only buy one firing Platoon of 3 Artillery pieces, with an MLTB and three ural trucks.
More to follow this week, and hopefully some updates from some of the other Force Commanders!